Hi. I'm Karen K. Wardzala, founder, owner and the massage therapist of Serenity Massage, LLC. I have always had a passion for the medical field, helping people in pain and being involved in their recovery process.  The human body has fascinated me since I was a child - its multiple systems working together to keep us alive and well.
Karen Wardzala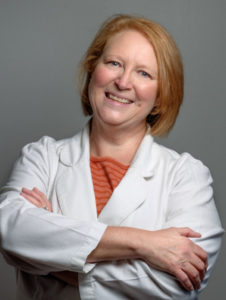 Degree in Nursing and Massage Therapy
I received my degree in Nursing in 1981 but was disenchanted with over-prescription and mismanagement of the body's natural ability to heal.  I fell in love with learning more about massage - sports massage, hot stone massage, relaxation massage, pregnancy massage and doula care, all techniques to facilitate our body's healing processes through touch and manipulation of soft tissue.  I went on to receive my degree in massage therapy in 2008.
My goal is to take everything I have learned at Cleveland Institute of Medical Massage, my past experience with nursing and apply it all to helping heal my clients through massage. I make sure to take extra time with each client, one on one, to learn about their pain, their stress and customize each massage to relieve their pain and tensions, or simply provide them with the relaxation to feel renewed again.
Licensed in Sports Massage, Deep Tissue Massage, Doula and More
I am licensed to practice deep tissue, pre-natal, facial cupping, trigger point, cupping massage, sport massage, aromatherapy, myofascial, Neuro-Muscular and hot stones. I am also a licensed Doula.
Less "Spa Retreat" More Pain Relief
As a massage therapist, with an emphasis on medical massage, deep tissue massage and sports massage, my approach is different from that of a typical "spa." At Serenity Massage we do not offer manicures, pedicures, facials, hair removal and the other services associated with a spa.  Although I wholeheartedly believe there is immeasurable value in using massage as a relaxation tool and treating myself to the luxuries of a spa, my devotion to massage is as a healing tool - a results oriented treatment to alleviate pain, resolve conditions, improve range of motion and reduce injuries.
After practicing as an independent massage therapist for other spas and massage centers in Rocky River, Westlake and others in the Cleveland area I chose to start my own practice in 2016 in Olmsted Falls. Since starting Serenity Massage over 90% of my clientele has been through referrals, repeat business and word of mouth - something I'm proud of and consider a testament to the satisfaction of each patient.
Long Walks on the Beach with my Husband
When I am not working I enjoy spending time with my husband and playing with my grandchildren.  I also enjoy trips to Florida to see family and enjoy the sun, and of course - take long walks with the husband.